We realize that it's tough trying to watch what you eat on the go. For this reason we thought it would be good to start putting together some quick meal or snack recipes for you to take advantage of. This should be the first of many to come.
When you're hungry and you don't have time to cook, but also have to watch what you eat, what do you do? Take a look at this list of 10 quick snacks for diabetics we put together. It's been collected from the web and has a lot of valuable info for you.
10 Quick Snacks for Diabetics
1. Turkey or Ham Lettuce Wraps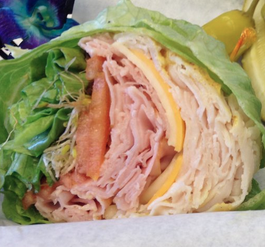 Take fresh turkey, ham or both and roll it up in some lettuce. Add any vegetables you like, and some low calorie, low sodium cheese for a little extra flavor!
70 calories, 2 g carbohydrates
Exchanges: 2 very lean meats
2. Delicious Cottage Cheese w/ Crushed Nuts or Flaxseed
Cottage cheese has a ton of lean protein which is great for boosting your energy levels. Add a couple tablespoons of crushed flaxseed (high in omega-3s and fiber) or a tablespoon of almonds, walnuts, etc. to a half cup of fat-free or 1% reduced-fat cottage cheese for a nutritious, filling snack.
130 to 140 calories, 4 to 7 g carbohydrates
Exchanges; 2 lean meats, 1–2 fats
3. Peanut Butter & Celery (Raisins Optional)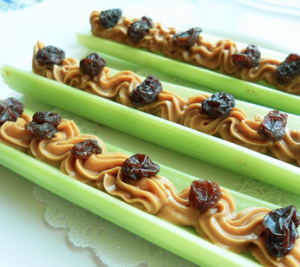 This is an oldie but goodie. Celery is one of the greatest things you can eat, it actually BURNS CALORIES during digestion! Meanwhile Peanut butter is a great source of protein as well as monounsaturated (or healthy) fat. Enjoy crunchy, low-calorie celery sticks with one level tablespoon of peanut butter (be sure to choose an all-natural Peanut Butter brand with no added sugar or oils) for only 100 calories.
100 calories, 4 g carbohydrates
Exchanges: 2 fats
4. Pistachios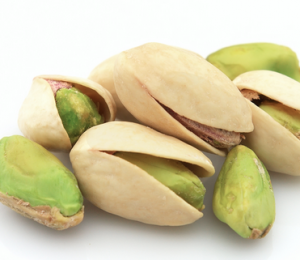 Pistachios have one quality that makes them stand out from other types of nuts, they contain the highest levels of phytosterols. These are natural plant compounds that have been shown to lower cholesterol. Pistachios are also low calorie and you can eat a lot more. For 100 calories you get about 25 pistachio nuts (per nut, they're the least caloric of all nuts). Also the work you do removing the shells makes sure you eat them at a reasonable pace.
100 calories, 5 g carbohydrates
Exchanges: 2 fats
100 calories, 4 g carbohydrates
5. Sunflower Seeds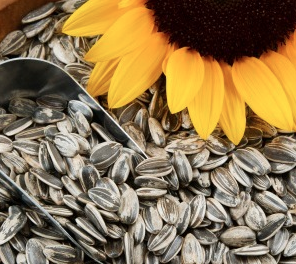 Sunflower seeds may be small, but they're huge on nutrition. Like nuts, they're rich in healthy fats and proteins and low in carbohydrates. This would seem to be the ideal nutrient ratio for a diabetes-friendly snack. As an added bonus, Sunflower seeds are rich in magnesium, a mineral that may aid in blood sugar control. (again, the time spent removing the shells will slow your consumption). Ideally, choose unsalted seeds to keep sodium levels down.
120 calories, 4 g carbohydrates
Exchanges: 3 fats
6. Yogurt & Granola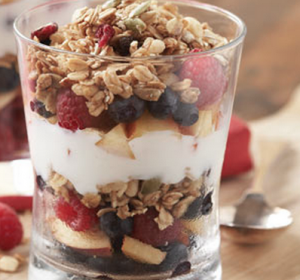 Yogurt is an excellent source of lean protein, which plays an important role in weight loss and managing blood sugar for type 2 diabetes. Top a six-ounce container of calcium-rich nonfat plain or artificially sweetened yogurt with two tablespoons of ground flaxseed and you'll add a heart-healthy boost of omega-3s. For added variety, swap the flaxseed for 1 tablespoon chopped almonds, pecans, or walnuts. Note that I recommend artificially sweetened yogurt for diabetics rather than regular sweetened yogurt to keep carb intake to a minimum.
150 calories, 20 g carbohydrates
Exchanges: 1 to 2 fats, 1 fat-free milk
7. Oranges & Almonds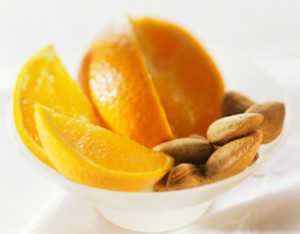 For an energy-boosting bite, this snack gets an A plus. Oranges have a high water content and more soluble fiber than most fruits, and almonds (ten make a great snack-sized portion) deliver a nutritious package of fiber, protein, and heart-healthy fats.
150 calories, 21 g carbohydrates
Exchanges: 1 fruit, 2 fats
8. Soy Crisps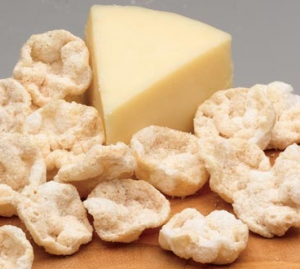 If you're looking for an alternative to traditional greasy snacks like potato chips, baked soy crisps are it. They're full of satisfying crunch and low in calories, but they still pack a nutritional punch because they contain soy protein and fiber. Check labels before you buy; some brands offer calcium-fortified or gluten-free flavors.
100 calories, 14 g carbohydrates
Exchanges: 1 lean meat, 1 starch
9. Rice Cakes & Cheese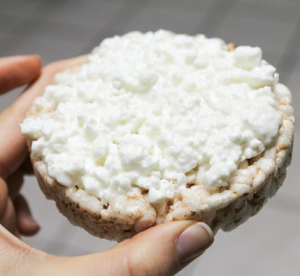 Top a low-cal rice cake with a slice of reduced-fat or fat-free cheese. For bonus points go with a low fat Cottage Cheese. The cheese adds protein to keep you satisfied, and the entire snack is still pretty low in carbohydrates, making this a great choice for dieters with diabetes.
85 calories, 7 g carbohydrates
Exchanges: 1 lean meat, ½ starch
10. Sugar Free Gelatin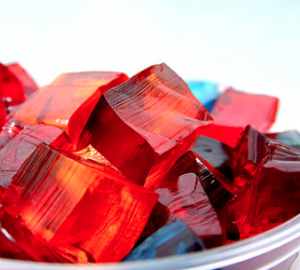 Yearning for something sweet and fruity? Sugar-free gelatin will satisfy your craving with almost zero calories. And, if you're following the exchange system, it's considered a "free food." (meaning you can eat it whenever you like)!
10 calories, 0 g carbohydrates
Exchanges: free food
(SOURCED FROM: JoyBauer.com)