The Best Diabetic Recipe Site on the Internet…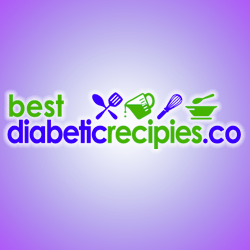 When we started BestDiabeticRecipes the goal was to create a site full of recipes that are useful to diabetics or just people looking to eat healthier in general. The site has grown into more than just a site. It has become a community of people who understand what it means to be diabetic – but more importantly who are searching for the best diabetic recipes for the health and well being of themselves and their family.
Miss Kate's Best Diabetic Recipes
Healthy recipes and content have become increasingly more prevalent in the modern age. Miss Kate recently retired but we were blessed to have a wealth of her recipes added to the site before she decided to spend more time with her family. Miss Kate is a diabetic herself and speech pathologist by trade. She has always had a knack for cooking and flavors. Being diagnosed with Type 1 Diabetes didn't change that. She still creates hearty, flavorful meals for herself and her family that can be consumed by diabetics but don't sacrifice taste for those who are not.
Learn more about Miss Kate and why she does what she does here.
Thanks for using BestDiabeticRecipes.co!